Resilient Floor Coverings
Ceramic Tiles
---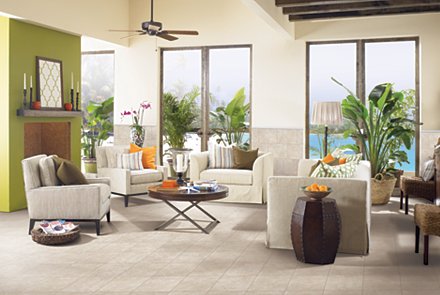 Ceramic is fashionable and practical with its natural look, beautiful designs, and durability. Ceramic tile is available in an infinite number of colors, sizes, shapes, and finishes, so there is no limit to the beautiful, personalized designs you can create.
Resistant to stains, odors and fire; easy to maintain, affordable and available in vast colors, finishes and geometric shapes and patterns.
Porcelain Tiles
---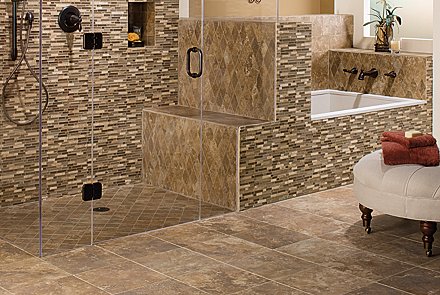 Porcelain tiles are popular because of their durable and long-lasting qualities. Porcelain tiles are available in an array of styles, textures and patterns and performs well in kitchens, bathrooms, dining rooms and hallways.
Tough, dense and economical; withstands weather elements and is appropriate for the outdoors; suits various design preferences.
Laminate Flooring
---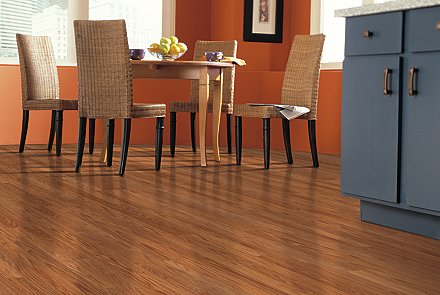 Laminates are one of the hottest trends in flooring today! Offering a wide variety of color and tone, they create a great backdrop to your decorating scheme. Laminate floors are most often made to look like hardwood, tile, or stone.
Laminates are constructed with a wear layer that protects a decorative-image sheet. These two layers are bonded to a rigid core - usually fiberboard with a bottom-balancing layer to prevent bowing.
Laminate flooring offers especially low maintenance and high durability. It's perfect for families with children, pets, or busy lifestyles.
Vinyl Flooring
---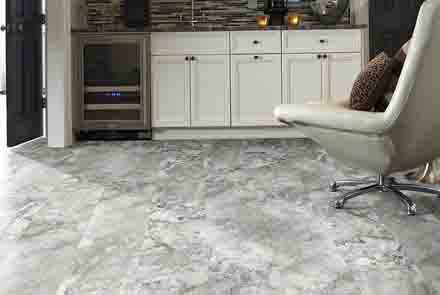 Ease of cleaning and durability make vinyl a top choice for wet and high-traffic areas including kitchens, bathrooms, recreation areas and other well-used rooms. In addition, vinyl is soft and warm underfoot.
If you're considering vinyl flooring for your home, you'll be happy to know there are now more choices of patterns and colors than ever before. We offer a wide selection from the best manufacturers with the best guarantees in the industry.