Carpeting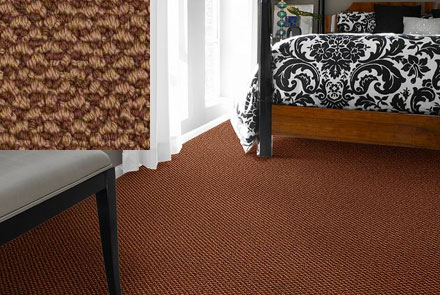 Carpeting creates a feeling of luxury and comfort in a room. Whether you want elegant formality or a casual space for your family to relax, there is a carpet that is just right for your home and lifestyle.
Getting the look, feel and style you want has never been easier. Find out which carpet is right for you. Don't Worry. It's SmartStrand Carpeting by MOHAWK
Remember at Jones Floor Covering we offer delivery and/or installation in the Pymatuning Lake area including Andover, OH and Espyville, PA.
Call now: 814-213-0572, ask for "Jimmy."

SmartStrand is the ONLY carpet with built in stain and soil resistance that will NEVER wear or wash off.
Superior durability and softness for peace of mind and comfort.
Built-in lifetime stain and soil resistance, not sprayed on.
Protection that will never wear or wash off like other carpets.
Easy to Clean with just water, no chemicals required.
That's why SmartStrand Carpeting is rated #1 in customer satisfaction.